3D Screensaver and Picture of Pteranodon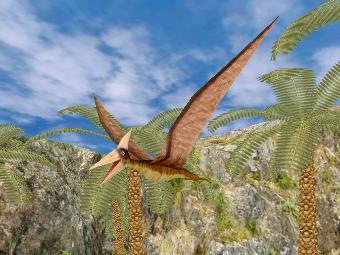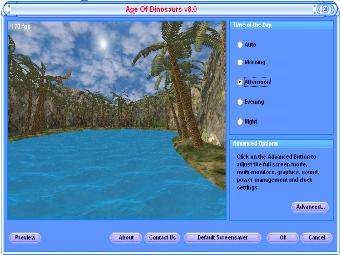 Pteranodon was a flying reptile that lived during the time of the dinosaurs that was about 1.8 m long, a 7.8 m wingspread, and weighed about 18 kg. Flying reptile's body was lightly built with hollow bones and had almost no tail. Pteranodon had large brains and good eyesight. Some reptiles had long, lightweight, bony crests on their heads. They may have acted as a rudder or stabilizer when flying, or may have been a sexual characteristic. Reptiles had no teeth. This wingspan is longer than any known bird. A leathery membrane covered its wings. This thin but tough membrane stretched between its body, the top of its legs and its elongated fourth fingers, forming the structure of the wing. Claws protruded from the other fingers.
Age of Dinosaurs 3D includes the animated Pteranodon and other popular dinosaurs. Click on the link below to learn more about the Age of Dinosaurs 3D Screensaver, If you want to turn your computer monitor into a virtual dinosaur world.
More 3D Dinosaur Screensavers with Moving 3D Dinosaurs
Click on one of the links below to learn more about animated dinosaurs from Age of Dinosaurs 3D Screensaver.
With Age of Dinosaurs 3D, you can set the great mood, delivering a virtual world of most popular dinosaurs directly to your computer screen!