Old Gold 3D
Old Gold 3D is a mobile, single-player first-person dungeon crawler for Android with old fantasy RPG combat gameplay that will take you back to the days of the best 3D action RPG games. Plunge into the underground fantasy kingdom of the King of the Undead in search of old gold. As you progress through the dungeons, improve your fighting skills of medieval RPG by fighting with swords and archery to defeat the army of the dead and destroy the King of the Undead once and for all!
Key Gameplay Features of Old Gold 3D - Single Player Dungeon Crawler RPG Android / iOS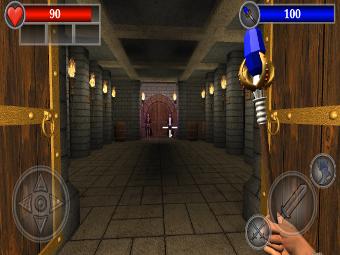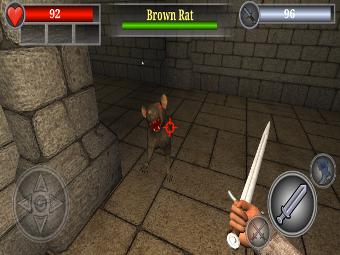 The 3d rpg game features are:

★ first person action rpg and single player rpg
★ Best Android dungeon crawler and Best iOS dungeon crawler
★ One of the best offline rpg games Android
★ One of the best Shoot 'Em Ups gameplay for smartphones, ipads an iphones.
★ Journey through deadly dungeons full of rare items and treasure chests.
★ Engage in battles with awful beasts and hordes of skeleton warriors.
★ Weapons like: broken sword, rocks, dagger, throwing knives, sword, bow, mace, magic staff and spear.
★ A small APK file size makes it an easy install to your smartphone or tablet

This one of the best offline RPG games is designed for all fans of single-player 3D RPG games, android dungeon crawler games, fantasy medieval RPG games, action RPG games, and anyone who loves to fight undead with sword and magic.

Overview Old Gold 3D - First Person Dungeon Crawler RPG Android / iOS
Old Gold 3D #1 Dungeon - best first person rpg games android
Old Gold 3D #2 Dungeon - best single player rpg games android
Old Gold 3D #3 Dungeon - best medieval rpg games android
Old Gold 3D #4 Dungeon - best action rpg games android
Old Gold 3D #5 Dungeon - best dungeon crawler games android
Old Gold 3D #6 Dungeon - best offline rpg games android

Customers Who Bought Old Gold 3D - First Person Dungeon Crawler Also Bought